CATS!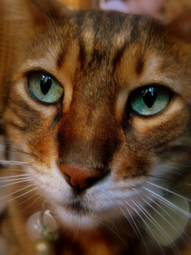 Cats, our pal and sometimes confidant. Here at Fluffy and Floyd's we try to stock everything you will need for your cat to include the finest foods, litter, beds, carriers and a wide variety of fun and interactive toys.
---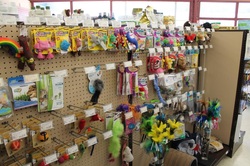 Cats get bored and need to have stimulation. We have a variety of great cat toys, including interactive toys. Your cat will thank you, if he is able to stop playing long enough!
---
Food, glorious food! Experts agree that cats need to be eating more wet food. We stock lots of choices for your finicky eater. We also have special diet formulas. If we don't have what you need, don't forget we will special order for you.
---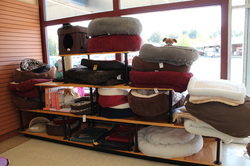 A nap? Well maybe just a short cat nap!

We all know cats like to sleep 18 hours a day. We have a wide selection of beds to match your décor, but more importantly, beds to match your cat's personality.


---